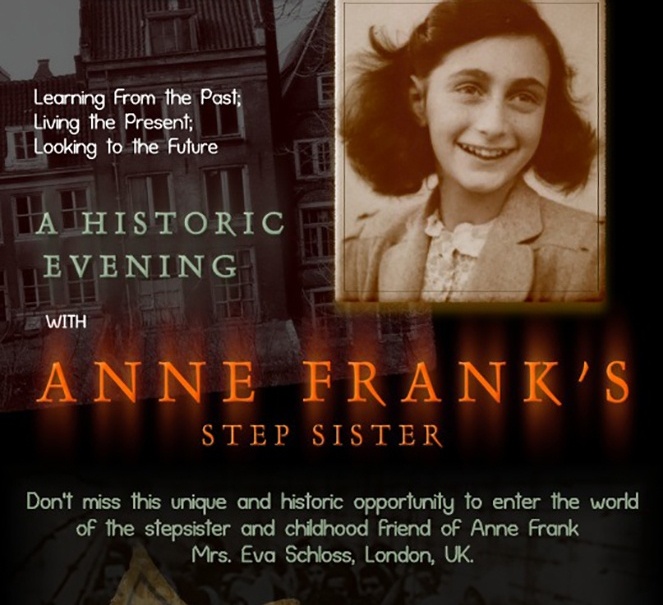 Monday, March 10
7:30 pm | Doors open at 7:00 pm
Rosen Plaza Hotel, 9700 International Dr.
Tickets:
Standard: $28
Early Bird Discount before March 1: $20 
Student Discount with Student ID: $15  
VIP: $360
Includes 2 VIP tickets, VIP private cocktail with Mrs. Schloss and a signed copy of Mrs. Schloss's Book
Mrs. Eva Schloss is a trustee of the Anne Frank Educational Trust, has published two books, and is the subject of James Still's play "And then they came for Me": Remembering the world of Anne Frank." Like her step-sister, Eva went into hiding in Holland, and was betrayed, captured and sent to the Auschwitz-Birkenau death camp. Listen to a first hand account of the discovery and printing of Anne Frank's famed diary and glean insight into the life and times of Eva Schloss and Anne Frank.
Together with her husband Zvi, Mrs. Schloss currently resides in London, England. She has three children and five grandchildren.