Tzvi's Bar Mitzvah
 March 9-10, 2018 - 22-23 Adar, 5778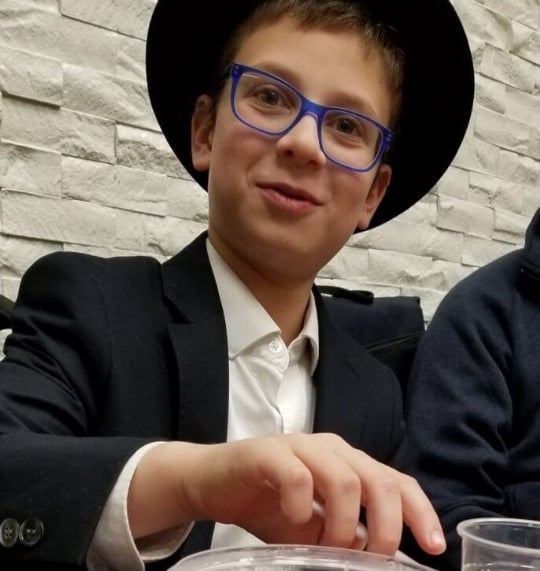 Dear family and friends,

 We are so excited that you will be joining us, to celebrate Tzvi's Bar Mitzvah.
 Below, please find some useful information for your stay in Orlando.
                                 Looking forward to greeting you,
                                 Yosef & Chani Konikov
Basic Schedule: 
---
   FRIDAY, March 9 - 22 Adar 

Candle Lighting:             

6:12pm - Drury Hotel

(@ corner of Chabad's block)

Mincha/Kabbalas Shabbos:

6:20pm - Chabad S. Orlando, 2nd FL

Seudas Shabbos:               

7:40pm - Drury Hotel

 
 SHABBOS, March 10 - 23 Adar 

Breakfast:    

7:30-10:00am - Drury Hotel

Tehillim:               

7:45am - Chabad, 2nd FL

Shachris:               

9:30pm - Chabad , 2nd FL

Seudas Shabbos:                  

1:00pm - Drury Hotel

Mincha/Aliya LaTorah:         

5:45pm - Chabad, 2nd FL

Shabbos ends:                      

7:06pm - Chabad, 2nd FL


 
Bar Mitzvah Celebration/Melava Malka...
                    ... 8:30pm - Westgate Resorts 9500 Turkey Lake Rd.
                                   

(1.5 miles from Drury Hotel, same street)
---
  Hotels:
Crowne Plaza

is a notch up. It is approx. 20-25 min walk from Chabad, 15-20 from Drury. 

Westgate Palace

only has 2 bedroom suites, 2 bathrooms with a kitchen/living area. It is approx 25-30 min walk from Chabad, 20-25 from Drury.
For these options or cheaper hotels in the area, see here: JewishOrlando.com/hotels
For Kosher Food & Restaurant Info. Click here:
 To Purchase Discounted Park Tickets, click here:
All the tickets offered on our site can be available for the Bar Mitzvah week as well.
Simply order and send an email afterward to [email protected] to let us know that you ordered and that you are coming to the bar Mitzvah and want to have them ready at Chabad, when you arrive.